Testimonials
Posted on December 16, 2011 by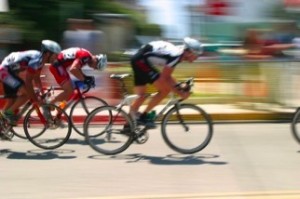 As an athlete I understand the hardship that goes along with being injured and the difficulties faced in working to get back to optimal health. I am committed to optimizing the health of my clients. I care for all types of people ranging from the expert athlete to the weekend warrior to the those just wanting to be able to move without pain.  My goal is to provide quality care so that clients of all ages may return to an active and healthy lifestyle. Here are some testimonials from some of my patients:
"I came to Josh with the hopes of being able to run again after decades of pain, tension and discomfort had forced me to resign myself to gentle walking as my only form of exercise. Prior to my first Rolfing session with Josh I had severe pain in my right ankle and my right side any time I ran more than a quarter mile. Stretching, Physical therapy, Medical Advice had not helped  and I had given up hope that I would ever feel better. I was absolutely amazed that after the first 2 sessions my ankle and rib pain had disappeared about 85%. I slowly began running and within 3 weeks began to run up to 4 miles with NO PAIN. After the third session with Josh I was able to run 10 miles with No pain. It has been almost one year now and I can say that I am entirely pain free and am preparing to compete in my second Triathlon (13 mile run!) Josh is a very gifted Rolfer and healer and his knowledge of the complexities of the human body is astounding. NO ONE else was able to help and he was able to get to the root of the problem quickly and efficiently and gave me back my ability to enjoy the activities I thought I was far too old for. Thank you Josh for helping me feel my best in 20 years!!!"
-M. T.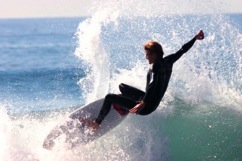 "Joshua was very instrumental in curing my chronic piriformis pain syndrome that I had suffered with for years.  Once I made the appointment I was very skeptical that this wouldn't be any different than other things that I had tried.  I decided to do the ten series and in my first session he was able to go right to the source of the pain and begin his work. Until I had met Joshua I thought that I would be in pain for the rest of my life.  I was at times unable to walk or do any form of exercise for more than 5 minutes.  One day I was taken to the hospital by ambulance because I could not lift myself off the floor.  I was very scared and had gone into a deep depression. I had tried every massage and physical therapy suggestion that there was with no avail spending thousands of dollars.  The last option the medical professionals told me would be invasive surgery that may or may not work. I would have to say that Joshua has mastered the art of Rolfing and I am proud to recommend him as a professional and caring health provider.  To this day I can say that I am pain free and able to do just about anything with ease.  Thank you Josh!!!"
-J.S.
Joshua combines the rare qualities of a great depth of knowledge and the ability to listen closely. His expertise in anatomy is amazing and he tailored my treatment successfully by taking the time to fully understand my symptoms. I had been suffering from mystery arm pain for 2 years and literally exhausted the doctor network in my insurance as I saw over 25 doctors! No one could diagnose me, let alone alleviate the pain. I then turned to alternative
treatment -Chiropractors, Acupuncturists, Energy specialists, Massage Therapists -all of which were helpful but felt very minor and short term in progress. It was only when I finally met Joshua that I really felt hope and that I may be on to something beneficial. My entire upper left quadrant -neck, shoulder, back, chest, arm –was tight and compressed to the point that I could not raise my arm at all or even brush my teeth without cringing in pain. My upper left arm throbbed in pain 24/7 and it affected every aspect of my life.
Slowly, patiently and methodically, Joshua worked thru all these pain points using his experience and depth of knowledge. He knew exactly where to target and after each session I could feel we were making long term progress, not just short term relief. I knew I had a major — now chronic — health problem and there was no quick fix or silver bullet. Before and after each session, Joshua would listen attentively to where I was symptomatic and focus right where I hoped he would. One by one, the problem areas began to break free and offer flexibility while the pain started to diminish. I can now happily report that I have a great range of motion and slowly resuming my very healthy and active lifestyle.
I am very grateful for Joshua returning me to health and definitely recommend him to anyone who can benefit from Rolfing.
Mark
"Josh, I thought arthritis and the effects of aging had ravaged my hands and fingers to the point of no return. Your Rolfing sessions reversed that aging process and brought my hands back to full range of motion. I no longer struggle with typing, opening jars, turning keys or giving back rubs. My hands are loose, and pain free and my fingers are finally strait! I feel like they are getting stronger every week. THANKS!"
-T.M.
"Rolfing has been an amazing discovery for me and has kept me healthy to do a variety of activities (mountain biking, surfing, triathlons, and snowboarding). I really enjoy competing and never tire of the challenge of pushing my body to its limits, but with all of the activities, come injuries from crashes and pure overuse. I just completed my 1st Ironman, and couldn't have crossed the finishline without all of the countless hours of training and of course, my rolfing sessions. I would train and break my body down, and Josh would somehow put it back together. I'm convinced that rolfing would help anyone have a healthier and more pain free life, and as a result, I recommend it to all my friends and family. Try it, you'll like it!"
– J.F.
" I am blessed that Josh introduced Rolfing to me. For many years, I have had back and neck problems and poor posture. I thought my discomfort was just part of life and getting older. After the first session with Josh, I immediately stood taller and for the first time in 20 years my shoulders laid flat on the bed when I was laying on my back…MIRACLE! As we worked through the series, I started to notice other changes, my feet were parallel to each other, my neck had more mobility and I sat up straight without effort – it felt natural. These changes have allowed me to enjoy more activities
I recommend Rolfing to all of my friends and family who want to make positive physical change in their lives. This truly can be a life changing experience.  Thank you Josh!"
– N.L.
"As a competitive athlete for over 20 years I continually break my body down!  Thanks to Heather Hobbs and Joshua Malpass, I am able to stay healthy and injury free.  Rolfing is the key to complementing my weekly yoga.  Thanks for everything! I have a 10k personal record of 32:46 and a 1:16:41 personal record on the challenging La Jolla Half Marathon Course. I also ran track and cross country at Arizona State and as I mentioned, I still exercise regularly with running, cycling, and weekly yoga."
– Robb Dorf,  Founder and CEO of PUREFIT www.purefit.com
Call (949)939-0389 or email joshua27t@yahoo.com to schedule a session.
Comments are closed.