Rolfing
Posted on December 16, 2011 by
Deeper than Massage More Complete than Chiropractic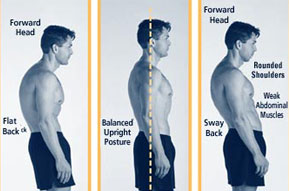 At Performance Body Therapy my goal is to get you out of pain and back to your desired lifestyle as quickly as possible. I use my education as a certified Rolfer, a certified Strength and Conditioning specialist and having a degree in Kinesiology and exercise science. Also my experience as a swimming and running coach an ultra-marathoner and Ironman triathlete to help my clients get their lives back. Through a combination of bodywork, exercises and stretches along with tips on how to improve your diet you can eliminate pain improve your posture, your body and your life!
Rolfing® significantly improves range of motion by breaking down scar tissue, tension and old holding patterns. It is excellent for injury and surgery recovery or as a way to prevent injuries and strains.
It is a holistic method of achieving optimal performance, excellent posture, superior health and well being so you can enjoy a healthy, active and balanced lifestyle at any age.
Poor postural habits, injuries, stress, and inappropriate movement patterns can pull the body out of alignment. When misaligned areas of the body gradually tighten, shorten and adjust to accommodate. What may start as a small imbalance can gradually worsen over time as the body begins to reinforce poor movement patterns and poor postural habits. This results in a build up of tension and strain that can lead to pain, stiffness, arthritis, tendonitis, loss of energy and increased occurrence of injury.
Rolfing® re-aligns and re-balances the body by lengthening and repositioning the connective tissue called fascia. As fascia is lengthened adhesions and holding patterns are released and muscles and joints can begin to move more freely and efficiently. Once aligned the body can return to its structurally optimal position, free from tension and pain and with a new found energy and fluid movement.
Along with Rolfing I also offer coaching sessions on proper running, cycling and swimming form.  I have competed in several triathlons and Ironman as well as several other ultra-marathons and cycling competitions. During these I have been able to put to use all of the years I spent studying biomechanics, kinesiology and structural integration.  With a firm understanding of how the body works and an equally firm understanding of how endurance activities can break it down, I use my experience to put you back into alignment and get you enjoying the activities you love in a way that builds you up rather than breaking your body down.
Comments are closed.